B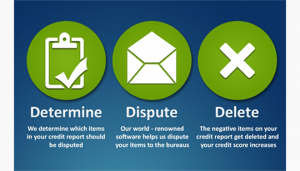 e assured, when choosing Credit Solutions only a minimum amount of time is required to get things started. If you give Credit Solutions a few moments, we'll give you a lifetime of peace of mind. We start by looking over your credit reports and how you rate with the three credit bureaus. Once we have the specific information, we meticulously assess your circumstances so that we can uncover the condition of your credit.  If you choose to move forward, we will start repairing your credit instantaneously through the removal of certain information from the three major credit bureaus to help you start anew.
We make sure that any information that is incorrect, outdated, not supported or ambiguous is erased from your credit history.  Whether it involves a bankruptcy, judgment, charge off, collection agency, foreclosure, tax lien, late payment or other problem, we do everything   to clear out any information that is no longer current. Our goal is to find information that is damaging to your credit history such as information that is inaccurate, obsolete or incomplete. We also carefully scrutinize any disparaging credit information that can hurt you.  Besides setting up a plan, we make suggestions about how you can get back on track and show you how to start the process of repairing and rebuilding your credit. it is our objective to instill a level of confidence so that you are back on track
Our Results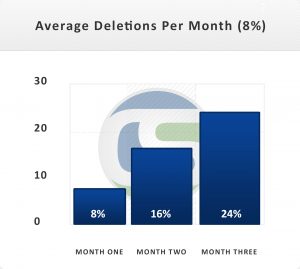 We get results.
With our methods we can get better, faster results than our competition. We believe you should have track-able results and have access to those results 24/7. Our proprietary process is just another way we are ahead of the rest. We create a customized plan tailored to your unique situation. Cookie cutter style approaches don't work and you shouldn't settle for less.
Real Results