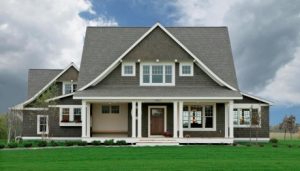 Credit Unions
An Enticing Choice For Mortgage Deals Interested in purchasing a home but your looking for the best deal? Well if you haven't considered a credit union yet you may be missing out on some really great mortgage deals. Credit unions are pushing to expand their footprint in housing by offering deals you cant find at standard banks. Currently the largest credit union Navy Federal closed over $1 billion in home loans in march alone. That is a lot of home loans but what is an even more astounding figure is 59% went to first time home buyers.
What is navy federal doing to pull in that many new loans you might ask? Well they are offering enticing deals such as no down payment, no private mortgage premiums. There are also similar deals among other large credit unions. With deals like these targeted to first time home buyers you would think that the default rates might be high. However, the default rates among all of those loans written from Navy Federal are less than half of one percent. That is very interesting but what it means for you as a first time home buyer is opportunities that simply didn't exist before. Navy Federal now has more than 100 million members. You can bet that growth has not gone unnoticed by competing lenders. In the coming quarters we might see even more banks jump on board to tap into this market that was once forgotten about.
If you are interested in buying a home there are a few things you need to know about your credit. The minimum qualification score for most of these programs is 620. However, with an FHA mortgage it is 580. If you are looking at home ownership know your credit. You can obtain a free credit report at annualcreditreport.com in addition to that it is wise to hire a credit repair firm to get started now so that when you find your house your credit is already squared away. You don't want to go to the table with bad credit which can costs you thousands of dollars more in down payments and tens of thousands of dollars more in interest. And depending on how low your score is you may be outright denined. Let a credit solutions expert determine your credit and get the ball rolling today.
Credit Solutions has been in business over 10 years, is bonded, and maintains a high level of customer satisfaction.
Call Today 866-991-1113 for your risk free no obligation credit repair consultation